Continuous Education & Training​​
Importance Of Continuous Education ​
A key to national success and development and become more competitive and effective is that we keep learning, keep improving & keep training.
As we move towards the road of social and economic development, we need to ensure that we create an environment that promotes the importance of continuing education and training.  
We want to contribute to the development of the future of our people – leaders and workforce alike. We believe continuous training will help make that contribution.
Central to this effort is the leadership development especially of our youth. We believe as a country, it is paramount that we provide opportunities for continuous education for those that have been unable to access it through conventional routes.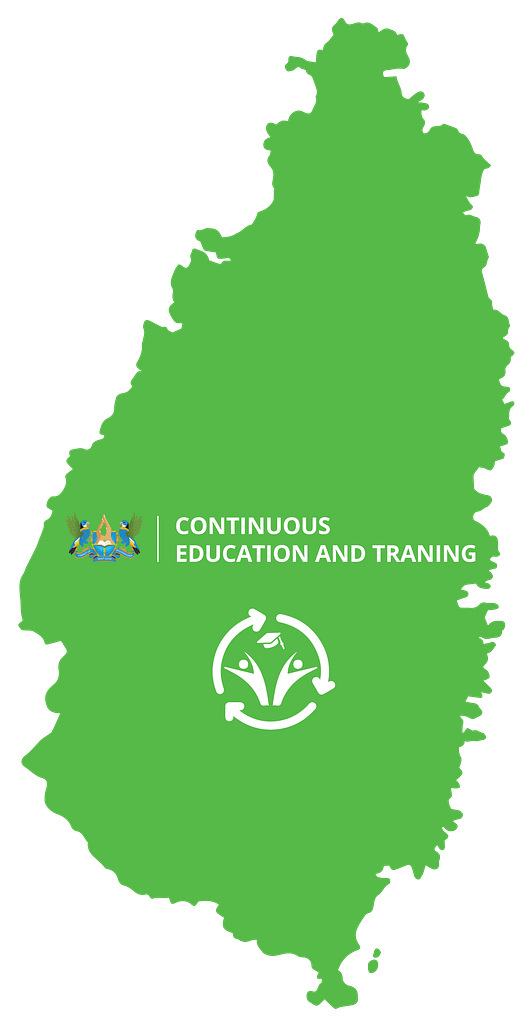 Causes & Projects We Champion
Continuous learning is central to what we believe in!
Vocational Training Centre
We believe as a country, it is paramount that we provide opportunities of national leadership development for our youths.
The success of our country depends not only on the quality of leadership, but on having a competent workforce in every sector. It is therefore part of our long-term vision to establish a Vocational Training Centre as a means of increasing participation and raising aspirations. This Training Centre will be a central part of working towards achieving the vision of service to Saint Lucia.
To achieve this, we will set up a Vocational Training Centre offering a range of internationally recognised and accredited qualifications.
Some Ways You Can Get Involved
Below are just a few additional ways in which we think that that you can join the effort to be of service to Saint Lucia.   If you have any other practical ideas that could potentially be championed as a cause or project within this theme and wish to share, we would love to hear from you.  Besides, if you are thinking of starting a Club or Branch, it is easy.  Follow the link below to see the options. 
Curious About Starting A Club?
some causes and projects you can support
We have created a list of possible Causes and Projects that you and your friends may wish to support directly or indirectly. It is just a starting point. You may have some of your own ideas you are welcome to share with us. 
There may be a few questions you have on your mind as you consider volunteering with us in one of these opening. Here are some FAQs that may help.
Find out more about the friends who believed that Friends of Saint Lucia was a feasible project that should be pursued.
Do you know the meaning of the symbols of our Logo? Find out more, you may learn a thing or two about the Saint Lucia too.