Although the idea of Friends of Saint Lucia International was conceived in 2016, however, as a UK Registered Charity it dates back to 1980. 
The original Charity was a single-purpose project established in the name of The National Committee for St Lucia Hurricane Relief.  During its early life, the Charity made a number of contributions to Saint Lucia including a Mobile Blood Bank in 2017. The Charity in its main ambit became visible in response to a natural disaster inflicting the island or undertook a project from time to time.
From 2016, Friends of Saint Lucia was without a home and was looking to be established as a separate entity but opted to explore the idea of joining forces with an established Charity serving Saint Lucia.  After a few meetings, it was agreed that in the spirit of Nationhood, the people of Saint Lucia would be better served with a Charity that is International in scope, which appeals to Saint Lucians and friends of Saint Lucia. 
On August 1st, 2018, Saint Lucia's Emancipation Day, The National Committee for St Lucia Hurricane Relief Charity was formally renamed Friends of Saint Lucia International.   
Koudmain or Coup de Main is an old concept that was once prevalent in the Saint Lucian way of life but has since faded away. It is where members of a community would come together to help each other to undertake various projects such as house building .
We believe that this cultural practice has its place in our vision as well as contribute to building up the social capital which is crucial in being the change we want to see. We therefore aim to invoke the spirit of Koudmain in realising our mission of service to Saint Lucia and welcome it back to the forefront of Saint Lucia's future development – Friends Serving Friends. 
It may seem apt to quote our Nobel Laureate Sir Derek Walcott in the Flight of the Pelican
This is charity, that is the real foundation, the unavoidable necessity, not of doing good or even seen to be doing good; but charity as work, as duty. It is not our duty to give any more than it is our duty to receive. But once we lose the tribal duty of help, the Koudmain, We lose spirit, then country….. as we have lost the flight of the pelican.
A little on Saint Lucia's History ​
Saint Lucia, St. Lucia or One Seven Five Eight (1-758, being the international area dialling code) has had a long-mixed history.
Long before the slaves came, she was. Still is. And still will be.  It is claimed that Saint Lucia was first known as "Louanalao" in 200 AD, meaning "Island of the Iguanas," a name given by its indigenous people the Arawak Indians.
A few hundred years later, in 800 AD, she was renamed "Hewanorra," on the arrival of the Carib Indians, who made it their home.
Saint Lucia by the 1600's was mainly populated then by the Arawak and the Carib Indians when settlers attempted to wrench control of the island to boost European trade. Even during this period of colonialism, the Caribs continued to fight and stopped multiple attempts by the English and French to settle on the island.
History tells us, the famous Juan de Cosa didn't actually colonize Saint Lucia but instead it was Pirate François Le Clerc, aka Jambe de Bois because of his wooden leg. Peg-Leg Le Clerc used Pigeon Island to attack Spanish ships in the 1550s, and the island is now a National Landmark with historic sites and museums to enthrall those who visit.
Your invitation to Be Her Friend
We want to develop an International Voluntary Service Organisation that wherever a group of people want to support our work, they can develop a local branch of Friends of St Lucia or support by being a Friend Volunteer, Donor or Partner.
Our aim is for the organisation to grow so it can support the needs of fellow less fortunate Saint Lucians in a wide range of needs. This aim is guided by our 17-point Voluntary Service Framework (VSF). It is by no way exhaustive and acts only as a guide. We have provided some causes and projects that you can support.
As a friend, you are welcome to suggest project ideas that can be added to our VSF, which may inspire more people to join in the vision. We look to welcoming you to Friends of Saint Lucia!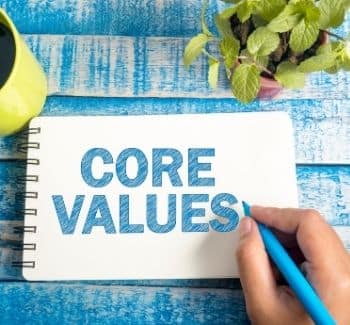 Core values defines the very reason why and how we do what we do. Find out more about our core values as you consider volunteering with us.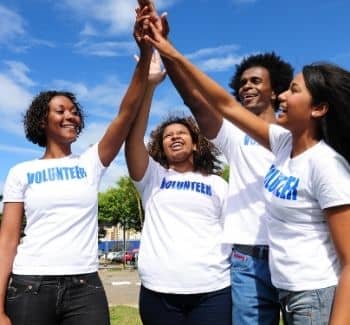 Volunteering is our business, and we are always looking for new friends to join our ranks. Find out more about the range of volunteering opportunities you can sign up to.
Find out how you can influence our projects on STEM Education for our young Saint Lucians. We want to be part of that development. Join us.