A new vision of service to
Saint Lucia
Let Our Friendship Begin Here!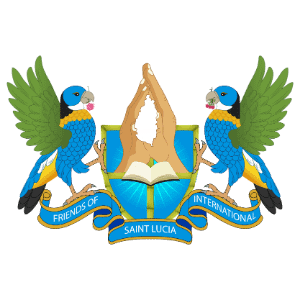 Welcome to our website.
There are many ways we can start our friendship in service to Saint Lucia.
We are an all-inclusive organisation and welcome friends from all over the world.
Anyone, anywhere is welcome.
Be her friend.
Have you ever wanted to support Causes & Projects in Saint Lucia?
Now you can!
Our vision is to become the largest International Voluntary Service Organisation serving Saint Lucia. To achieve this, we plan to encourage the formation of an international network of Clubs and Branches under the jurisdiction of Friends of Saint Lucia International. This is how you can join us.
Fundraising is a core function that enables us to be able to deliver on our vision. It is the lifeblood of the vision. Can cannot go it alone and would welcome your help. With us, Every Penny Matters. We mean that.
This is a unique program for companies who wish to get their employees volunteering their skills and knowledge for charitable purposes. Hassle free.
Volunteers like you are what keeps us in business. We could not do it alone. We have a range of ways in which you offer your skills and knowledge in service to Saint Lucia.
We are hosting for the first time this year our Peace & Love Contest with competitions in Poster, Essay and Spoken word. We would like to make it an annual event. Visit the Contest menu to view the details of this year's contest